Why? You can answer that one simple question in so many different ways. But I guess when it comes down to it, simply to say "because I love it" doesn't do it justice. Boudoir is a life changing experience. It's stepping out your comfort zone. It's butterflies in your stomach. It's hoping that you don't "mess up" and look stupid. It's every doubt you've ever had about yourself mentally, emotionally, physically coming into the spotlight. It's CRUSHING those doubts. Obliterating your fears. Finally realizing how perfect you are, how insanely beautiful you are. It's meeting people who feel the same things you feel on a day to day basis and connecting with them in a way you didn't know that you could. I want to make women see how stunning they are. I want to show them how sexy they are, no matter what size, shape, gender, race, or age. I want to help people find their confidence, to grasp it, and never let it go! I want to be a part of your journey to finding yourself and loving the person you are. So, why do I do it? I guess the best way to sum it up is, why would I ever want to do anything else? How can you do something more meaningful than helping someone realize that they are beautiful, they are worth it, they are perfect. I do this because I love it. I love the journey, the challenges, and the reward. I do it because I love each and every one of you and I strive to change how each and every one of you see yourself. I do this in hopes that every person reading this will know, without question, that they are beautiful, perfect, confident, and unstoppable. I do this for you.
The Bradley Michael Experience
It all starts with an email
I know most people come across this page and think, "Hey! I would love to do this! But i'm not pretty enough."
I'm here to tell you that you are wrong. The hardest part is sending that email. Boudoir is such a beautifully rewarding experience.

It's about smashing insecurities and owning your beauty. It's about finding your self confidence and owning it with your chin held high.
So what are you waiting for? Fill out the contact form and say hello! I promise you are in for an amazing experience.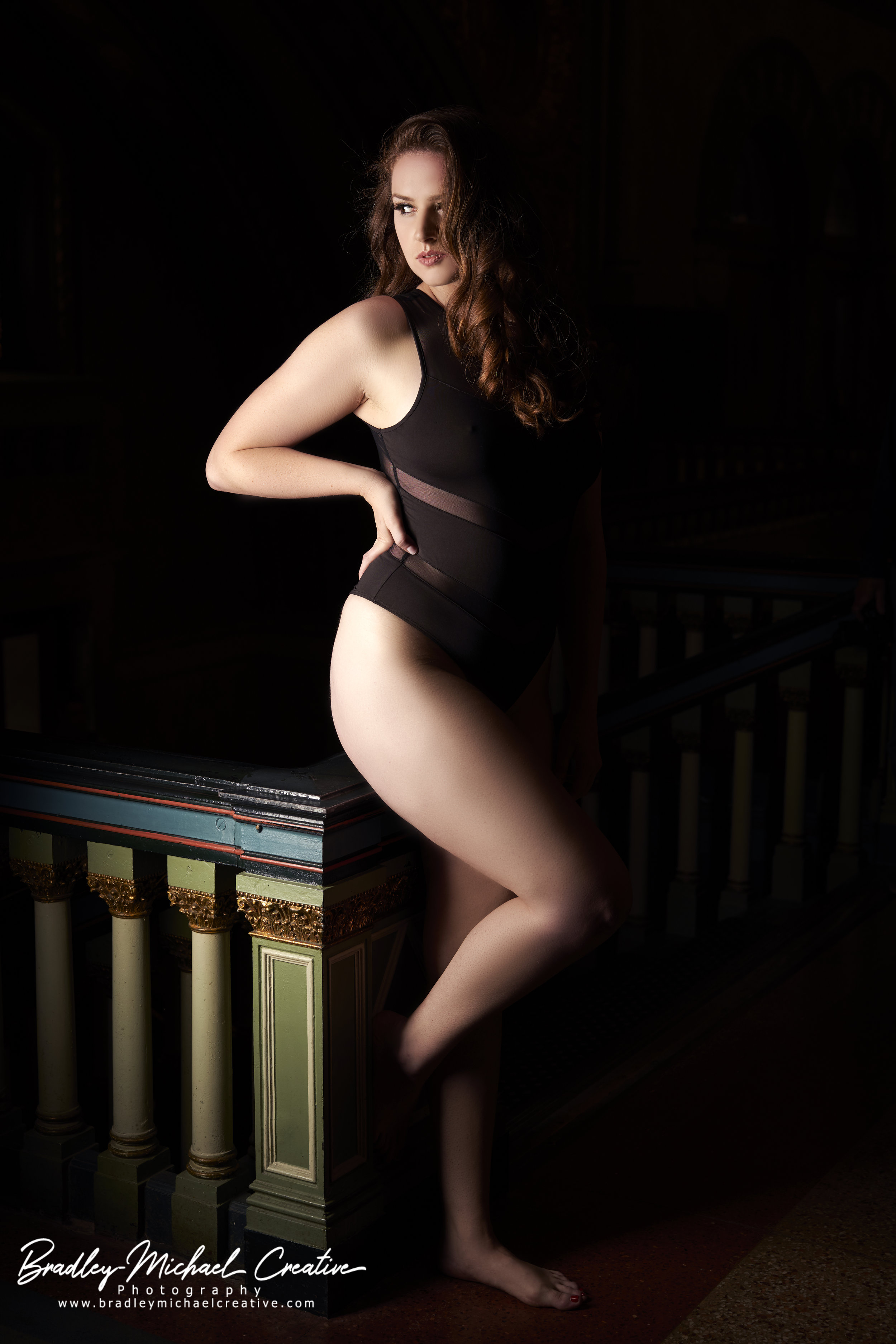 So you sent your email and you got an overjoyed enthusiastic response from me, what is next?
Next we will find a time to meet, most of my clients (and myself included) prefer to grab some food or a drink. This is the time where we can sit down and really figure out what you hope to accomplish in your session. What types of photos you like and even what I recommend to wear for your session so you can look your best! I ask a lot of detailed questions here and I love to learn about the things that make you who you are!
At the end of this consultation we will look at locations. Do you want to shoot this lifestyle at home? In an airbnb? In the studio? The sky is the limit!
After we have selected a location we will put a day and a time on the calendar! We will coordinate this with hair and makeup and a typical session will last 2-3 hours.
During the actual session I will make sure to have your favorite drinks and music available so you can truly relax while being pampered like a queen.
I will hang out and get to know you better while you are getting dolled up. By the time hair and makeup is done all of my clients just can't wait to get to shooting, and the nerves and jitters are always gone.
I have always believed that feeling comfortable is the key to amazing boudoir images and I will go above and beyond to make this a real luxury experience for you!